---
During my internship at MICA's Graphic Design Department, I created a new visual identity system for the Baltimore Workforce Development Board, including stationery, custom patterns, communications templates and collateral.
---

The first step redesigning the Baltimore Workforce Development Board's brand was to start with the logo. The goal was to create a visual identity system that reflects the energy and personality of the Board through research and interviews with its members. Several keywords that encapsulated the Board's values were used to design the logos, including "collaborative," "bridge-building," and "forward-thinking."



Ultimately, the final logo was chosen because of its connection to the Baltimore landscape with its color choices and how it best symbolized the Board's core values.


---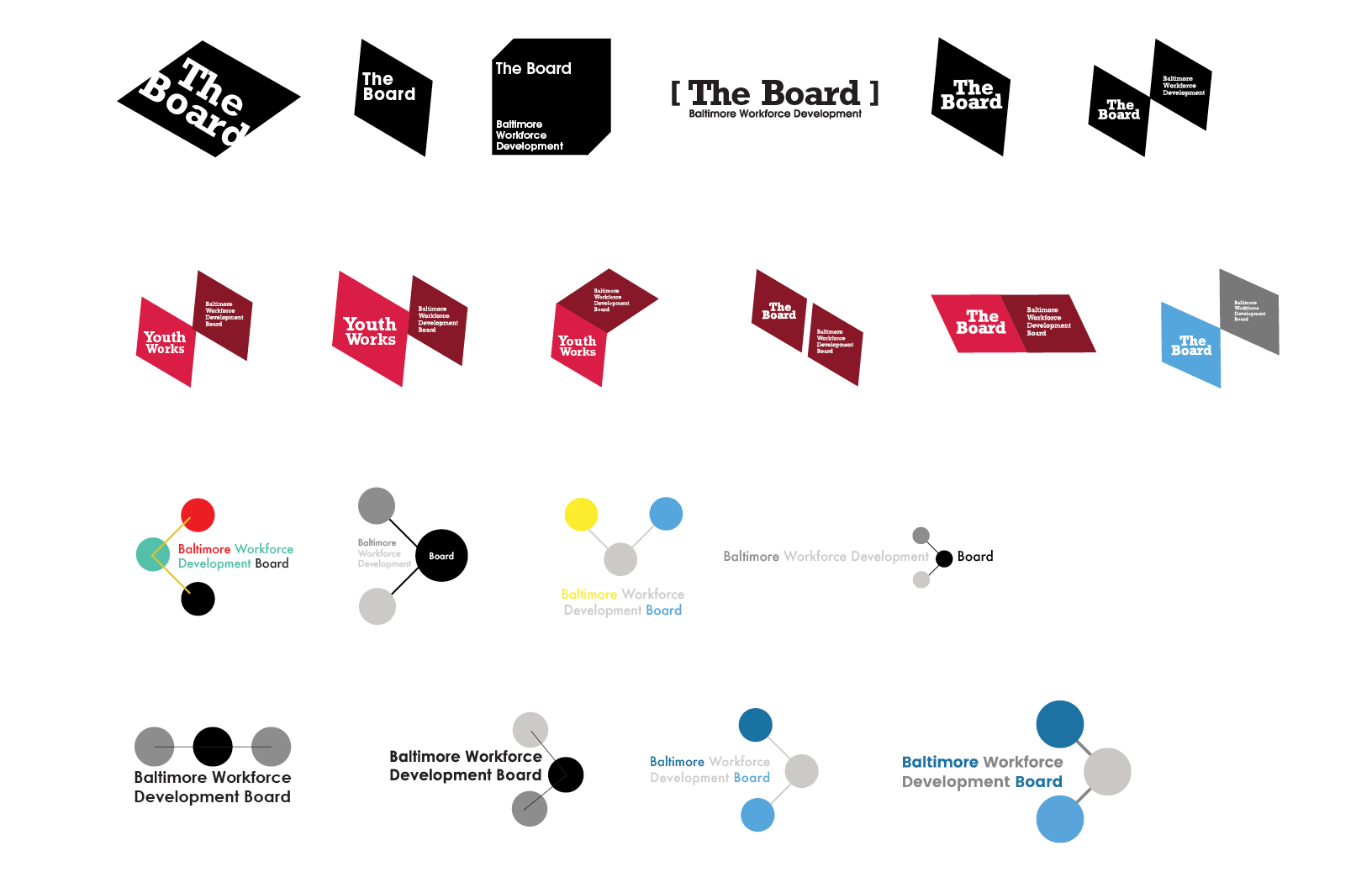 ---
---
---


Stock Imagery Presentation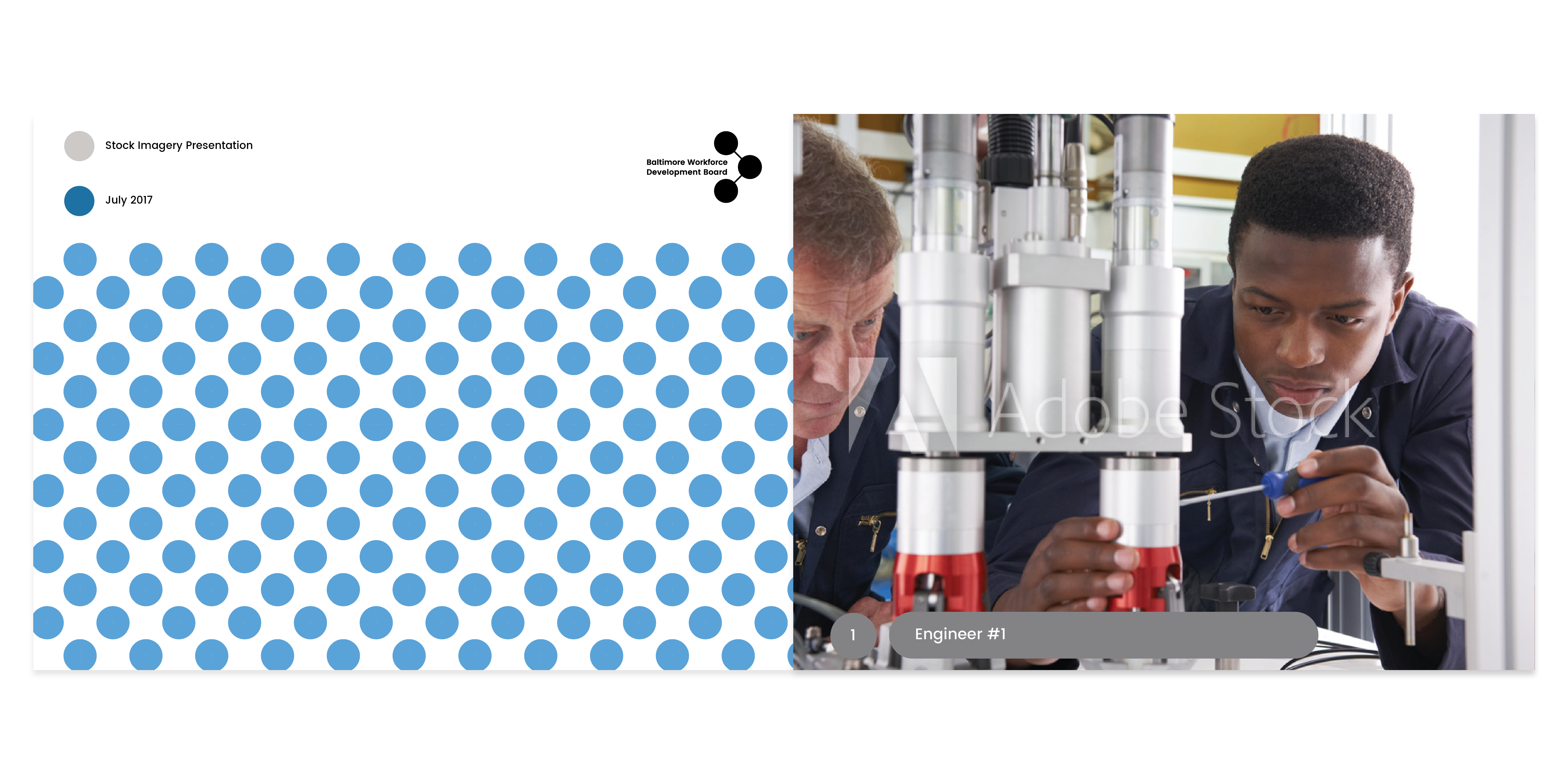 ---