---
During my internship at MICA's Graphic Design Department, I was tasked with redesigning the Enrollment Services 18 advising forms, all rebranded with MICA's identity in mind.
(Forms measure 8.5 x 11'').
---

My analysis of MICA's enrollment forms was that they were archaic and incosistent, and so I based off my redesign something the complete opposite.



I separated areas were only for student & administrative use, as the original forms often mixed the two. To make it more intuitive to fill out, I added MICA's branded pattern on administrative areas as the student will know immediately that they don't have to fill it out, as seen on Revision#3.



Consistency was created by the difference in spacing, leading, typography treatment and the general layout.


---


Original 'Registration Permission' Form
---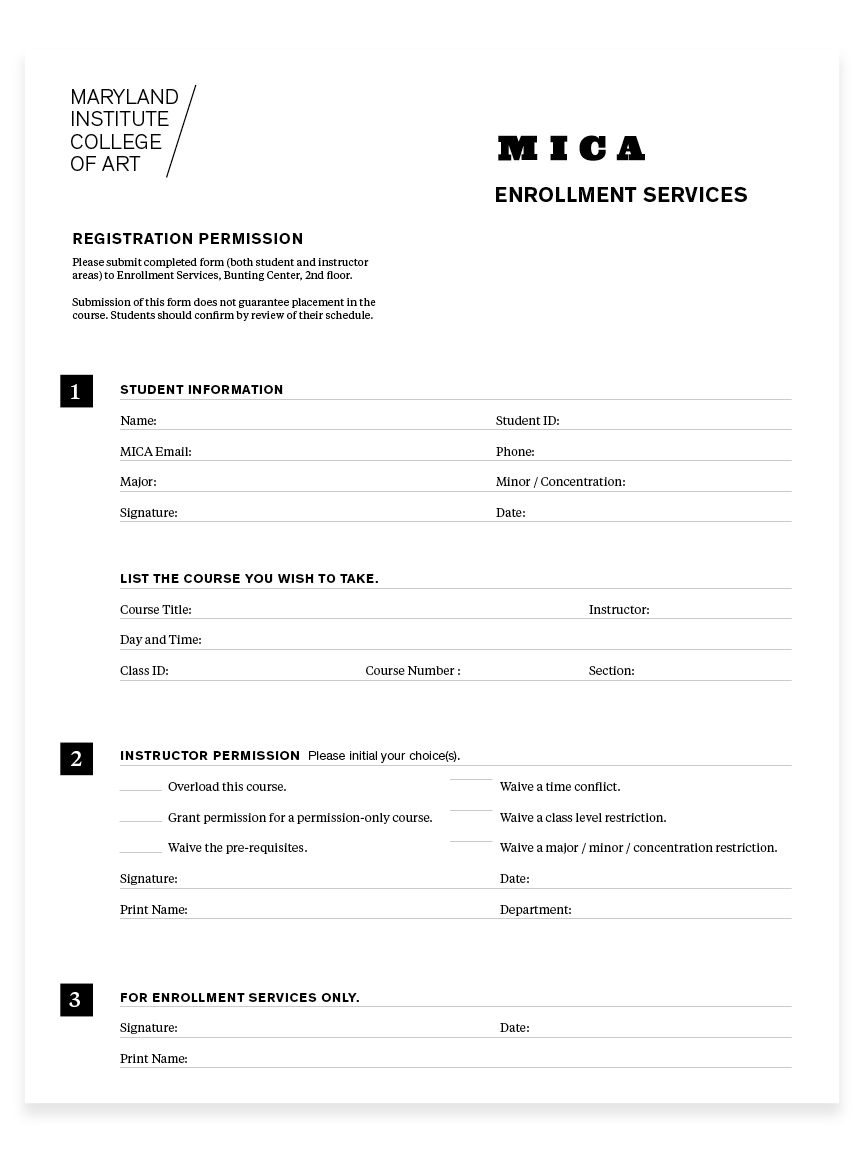 ---
---